Tariffs and online tickets
Our online tickets are valid for 1 year from the date of purchase.
You are not tied to a specific date or time.
Please note our opening hours.
You can also buy the tickets at the cash desk on the day of your visit.
* The group price can only be granted at the cash desk with a one-time global payment from the travel group manager.
Pets
Dogs on leashes are welcome. 


Audio tour for smartphone or tablet
Consists of an adult program in 7 languages:
German, Luxembourgish, French, Dutch, English, Spanish
and a BRAND NEW children's program in 5 languages: English, Luxembourgish, German, French and Dutch.

This will make it easier for you to know the history of the castle better.
Duration: 90 minutes
Open every day and without prior reservation. 
We are looking forward to your visit.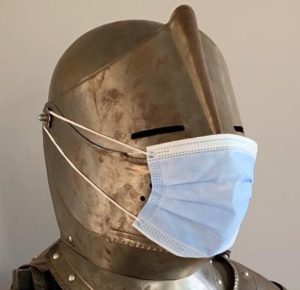 Open every day throughout the year.
1st April  –  15 th October     from 09:30 to 18:00
(last admission at 17:30)
16th October  –  31st March    from 11:00 to 16:00
(last admission at 15:30)
The regional Eislek tourist office offers guided tours for groups, which are carried out by qualified tour guides.
PRICE PER GUIDE
1 hour                        70 €    (Entrace fee not included)
90 minutes                85 €   (Entrace fee not included)
2 hours                     100 €   (Entrace fee not included)
Reservation required.
No processing of inquiries on weekends.
As part of the Covid 19-related health crisis, the Ministry of Health has set a limit of 10 people per guide (including guides or supervisors).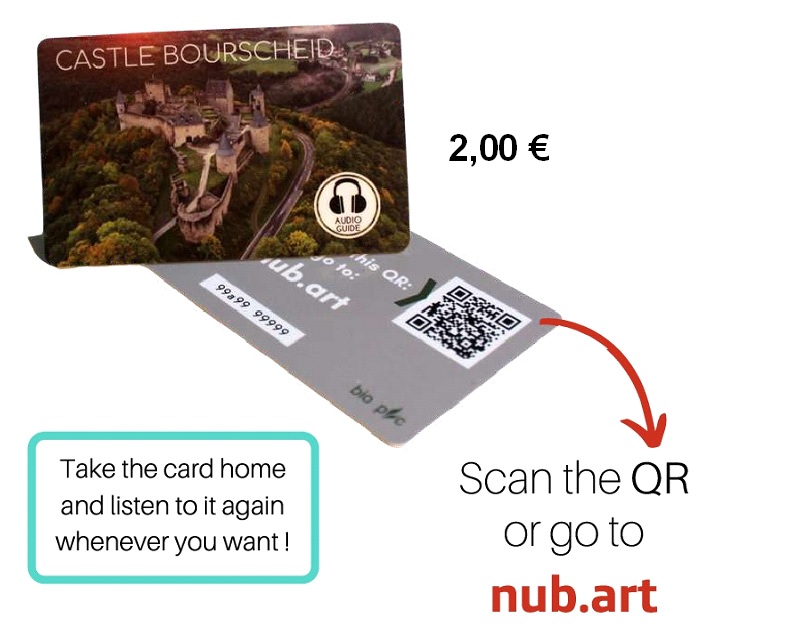 Presentation of the audio tour.
New walk around the castle walls.
Paragliding near the castle.
Train and bus timetable search :

Bus Line 545 :
Ettelbruck – Bourscheid – Heiderscheid
Bus Line 550 :
Schlindermanderscheid – Ettelbruck via Michelau and Bourscheid-Mühle
Train Line 10 :
Station Michelau and Goebelsmühle