By Car
Free parking: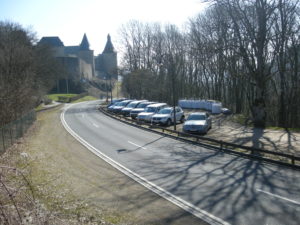 By Feet
Bus/Train
INDIVIDUAL PRICES
Children 0 – 5 years                              Free
Children 6 – 12 years                          4,00 €
Students 13 – 25 years                      5,00 €
Seniors 65+                                          5,00 €
Adults                                                    7,00 €
PRICE FOR GROUPS (+10 persons)*
Children 6 – 12 years                          2,00 €
Adults / Students / Seniors               5,00 €
*The group price can only be granted by a one-time global payment by the travel group manager.
Pets
Dogs on leashes are welcome. 


Audio tour for smartphone or tablet
Consists of an adult program and a BRAND NEW children's program to know better the history of the castle.
Available in 7 languages : English, Luxembourgish, French, German, Dutch, (Spanish, Russian).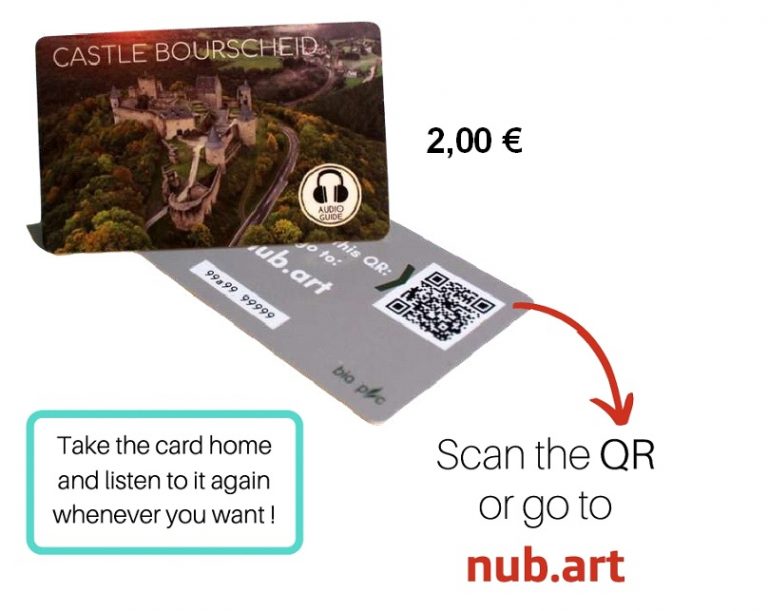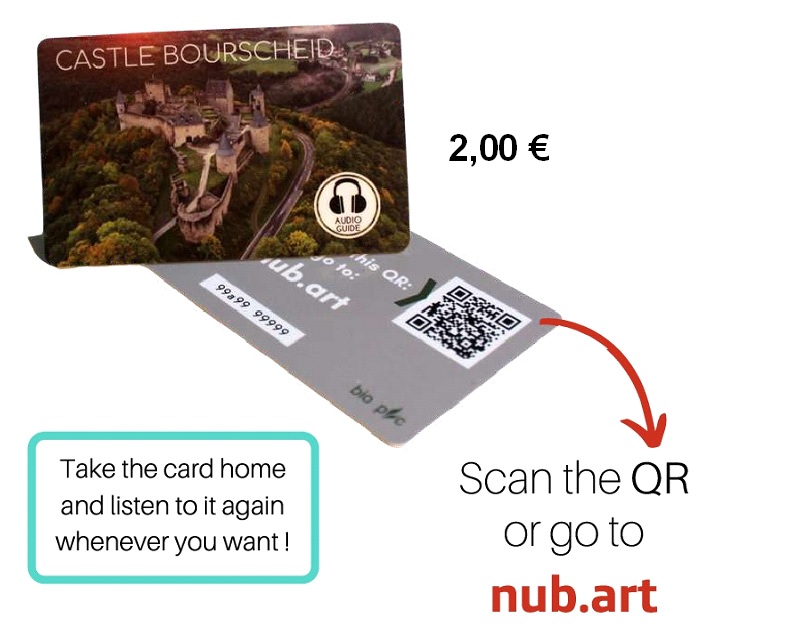 We are happy to inform you that our castle is open to the public again.
Visit the castle without reservation.
We are looking forward to your visit.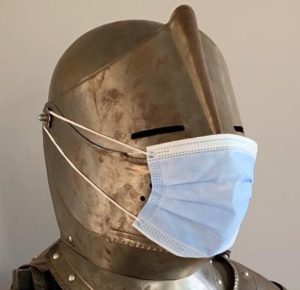 Open every day throughout the year.
1st April  –  15 th October     from 09:30 to 18:00
(last admission at 17:30)
16th October  –  31st March    from 11:00 to 16:00
(last admission at 15:30)
Due to Covid-19, guided tours are not possible until further notice.
For groups we are pleased to offer guided tours, which are carried out by trained tourist guides of the ORT Eislek.
PRICE PER GUIDE
1 hour                                  70 €  (Entrace fee not included)
90 minutes                          85 € (Entrace fee not included)
2 hours                               100 € (Entrace fee not included)
Please understand that the reservation must be made at least 5 working days in advance, so that we can book you one of our trained tourist guides.
The office is not open on weekends and requests cannot be processed.
As part of the health crisis associated with Covid 19, the Ministry of Health set a limit of 10 people per tour on July 22, 2020 (including guides or supervisory staff).
The guide will only be waiting for 30 minutes. After this time, he is allowed to leave the meeting point.
In case of cancellation, you are requested to notify us 24 hours in advance, otherwise you will be charged a compensation of 30,00 euros.
A supplement of 25,00 euro will be charged for each additional started hour.
New walkway around the castle walls
of Bourscheid.
Train and bus timetable search :

Bus Line 545 :
Ettelbruck – Bourscheid – Heiderscheid
Bus Line 550 :
Schlindermanderscheid – Ettelbruck via Michelau and Bourscheid-Mühle
Train Line 10 :
Station Michelau and Goebelsmühle